Flo, Mike, Ryan, and me went snowmobiling/hiking to conquer the Dome and get some good turns. The first few hours of the day were spend with ski mobile related logistics, finding out I didn't have a hitch on my car, and trying to drive with a trailer for the first time and two snowmobiles on top. Of course, one of the sleds wouldn't start, which meant I had to get towed up the mountain. It's like water skiing and my arms and back feel just like that today. After parking the sled on top we skied down and hiked up the other side. The snow over there was great and the somersaults were soft and painless... The hike back to the snow mobile turned out to be longer and more strenous than anticipated, but we got to ski/sled down into the sunset. By the time we got back to the car it was dark and cold.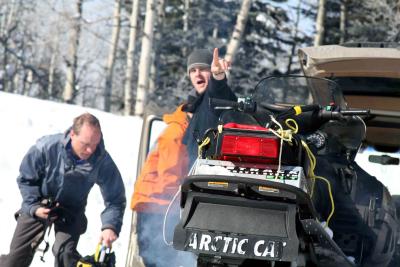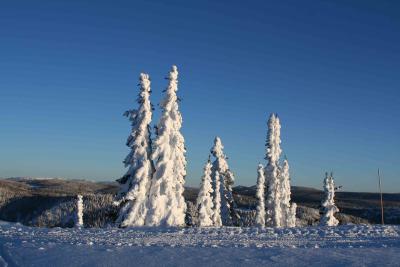 Amerikaner und ihre Freizeitbeschaeftigungen...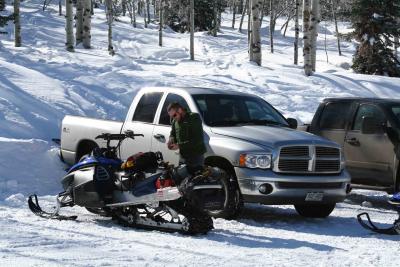 Mike on the sled, after he found Flo's skins halway up the mountain.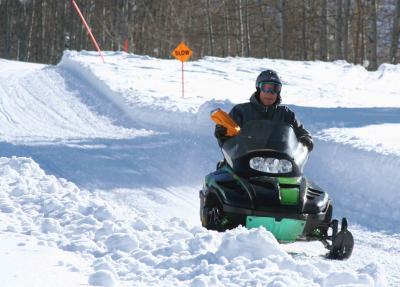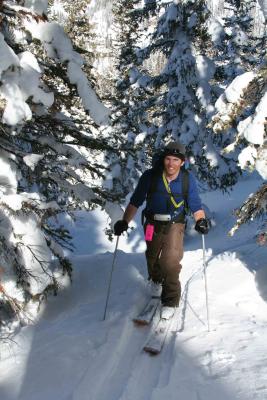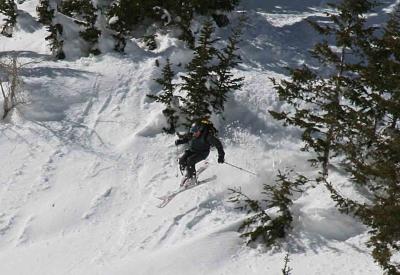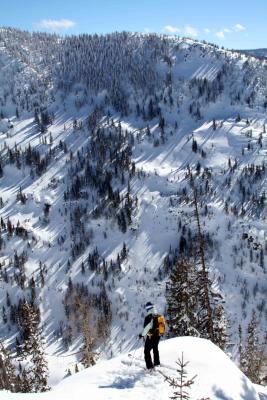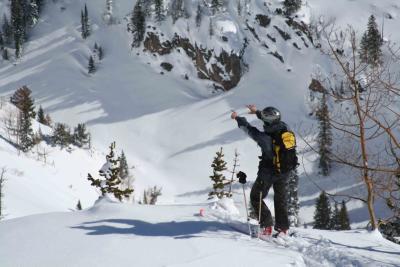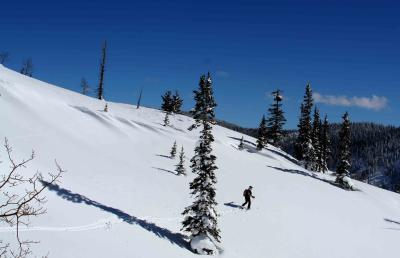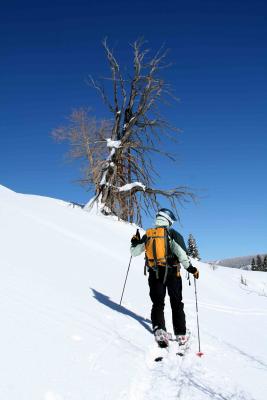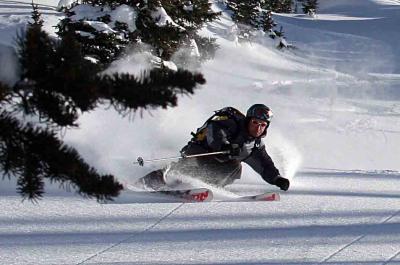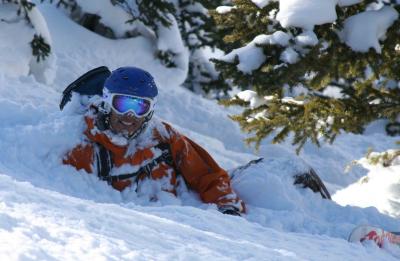 Mike pointing out our lines.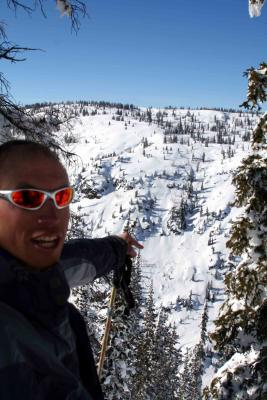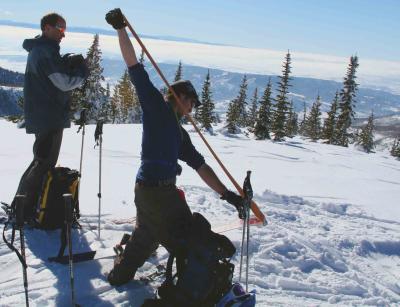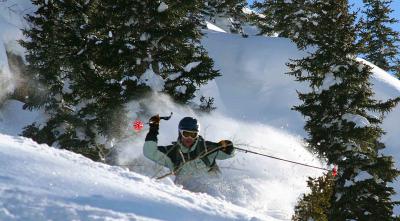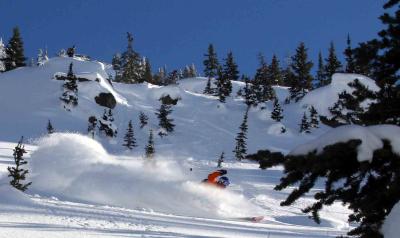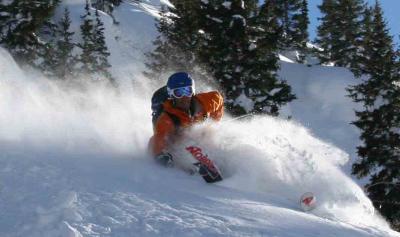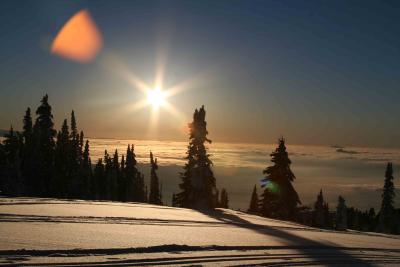 Leo Lutz - 16. Feb, 15:38